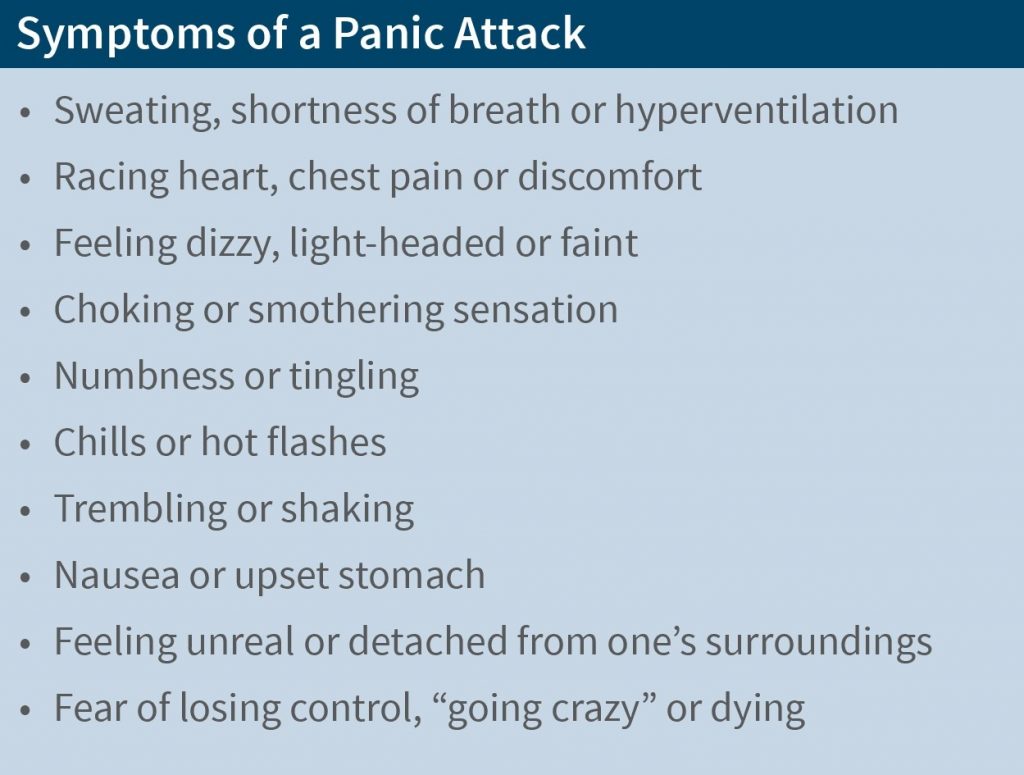 Mental health has evolved as both a study and a societal function. We've come a long way from lobotomies and two-dimensional characters in straitjackets.
Unfortunately, the scars of those misconceptions linger, and as a result, people may not realize when they're experiencing a legitimate problem. They may dismiss it as a phase, a one-off episode, or as some kind of intangible "craziness."
Because of their numerous symptoms and forms, panic attacks are one of the most misunderstood mental health episodes. Today, we'd like to clear up some of those misconceptions.

Identifying a Panic Attack
At its core, a panic attack is an onset of extreme fear or dread that lasts longer than a few moments. It can be triggered by a variety of causes. Some of these are long-standing or broad – past trauma, PTSD, biological issues – or temporary/situational, such as a sudden loss or accident. Triggers are not always obvious, and may be internal or external.
Panic attacks can completely shut a person down, or they may function but be handicapped in some way. They may have trouble focusing, talking, or listening to others.
Speaking of internal versus external, a person having a panic attack is not always expressive. While a popular portrait of panic is screaming or shouting, a sufferer may actually shut down completely.
Physical Symptoms
A panic attack can induce photo- and audiosensitivity, physical pain, a tight chest, or out-of-body sensations. But these are all internal symptoms. How can an observer recognize what is happening if the person is not communicating?
That lack of communication is the first big key. They may also be wide-eyed and or have a blank expression. Hyperventilation – rapid, shallow breathing – is another key sign. They may claim nausea or clutch their chest.
How to Help a Sufferer
If you can communicate with a sufferer, the best thing to do is listen to them. If they ask to be alone, let them be alone. If they tell you to stay, don't leave. Ask before you touch them, as physical sensation can be overwhelming during an attack. The theme here is that the sufferer should have control, a valuable thing in an experience where they feel helpless.
One thing you can do is encourage the person to breathe deeply and slowly, both through encouragement and by example. Slow breathing is a key component of meditation, and can help relieve the physical sensations of anxiety.
If you believe you suffer from panic attacks or know someone who does, 3-C can help. Contact us today. You don't have to suffer forever.